Dad Who Lost Baby to EB Setting Out on Cross-country Bike Ride to Raise Awareness, Funds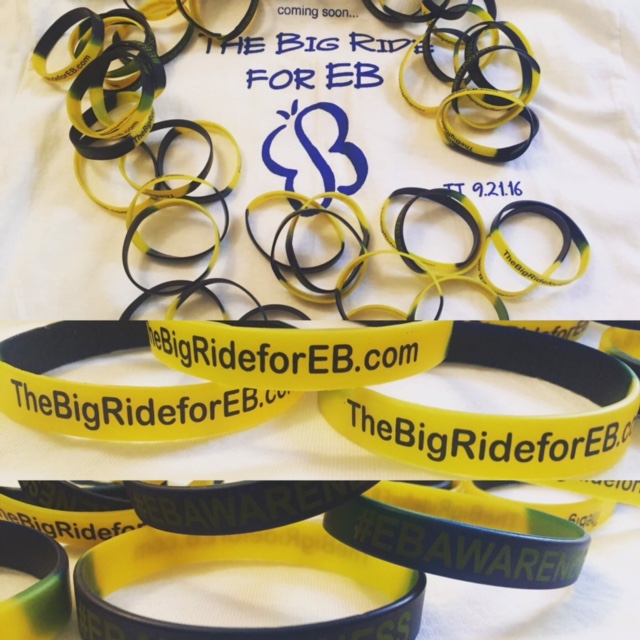 Struggling to cope with the death of his 13-month-old son due to epidermolysis bullosa (EB), Robb Freed spent much of the last decade in a cloud of turmoil, mostly drifting through life and making a few poor choices.
But he'd always loved biking, and increasingly turned to it to quell bouts of anger and sadness.
This month, he will use that outlet for what he hopes will be a greater good, cycling west across the United States and back to raise awareness of the disease that claimed the boy.
"I know a lot of people who are dealing with this disease, and sometimes it's really hard for me to express myself to them," said Freed, 52, of Glens Falls, New York. "I feel like I can at least let others know about EB."
Traveling mostly solo, Freed will guide his Trek touring bike from Jacksonville, Florida, to Astoria, Oregon, before cycling back across the country to Coney Island, New York. The more than 7,000-mile excursion will take up to six months. Freed, who is in good health, plans to log 100 miles daily, six days a week.
"I know there's going to be times when I don't want to ride, but I'm going to fight through it," said Freed, who has a 14-year-old son.
Ninety percent of what Freed raises through pledges will go directly to debra, the Dystrophic Epidermolysis Bullosa Research Association of America. The remainder, he said, will be divided among five Glens Falls charities.
Most pledges are made through Freed's website, The Big Ride for EB. About $10,240 has been recorded so far; others have promised to contribute once the ride is done, Freed said.
"I think this ride is a very ambitious and exciting effort to raise public awareness of epidermolysis bullosa," said Brett Kopelan, executive director of debra of America. "Rob has been very dedicated to planning out this Herculean task, and making it a reality. I can't wait to hear all about his experiences."
Debra estimates that about 25,000 people in the U.S. live with EB, a devastating and incurable skin condition caused by the lack of a critical protein that binds skin layers together. Without this protein, the skin tears apart, blisters, and peels off, leading to pain, disfigurement and sores all over the body, including internally.
Freed's son, Drake E. Freed, died Sept. 25, 2008, of complications of Herlitz junctional epidermolysis bullosa, a severe form of this disease.
Drake was born with no skin on his fingertips, an EB symptom that immediately alarmed his doctor, even if she wasn't sure of a diagnosis. Freed would later learn that his son was the hospital's first EB patient in about 50 years.
"The woman who delivered Drake E. wasn't young. I knew that she had delivered more than her share. So when she said she had never seen that before, something hit me," Freed said. "But other than his fingers, he was a perfect-looking little boy."
The baby was diagnosed with EB a couple of weeks later. Freed initially wasn't worried; he thought it was a condition that could be treated topically. Then he was told his son's prognosis: Drake likely wouldn't survive a year.
The boy lived 13 months, never talking or crawling. To this day, it's difficult for Freed to describe that time, spent mostly trying to manage his baby's pain, changing dressings, and making sure Drake E., as he was called, got proper nutrition.
"EB is always a crap shoot about what's going to work on your baby," he said quietly.
The Big Ride for EB, as Freed's trip is billed, started as sort of a joke more than three years ago. "I was riding every day, it'd become my thing," he said. "A friend said I should ride cross-country and raise money, kind of goofing  around. I said maybe I should go cross-country and back, no one does that.
"Slowly it came together."
Freed is paying for his trip partly through sponsorships, a raffle, and the sale of T-shirts, rubber bracelets and other items. Expenses that aren't covered he'll pay for by using savings. In addition to his website, he's documenting his trip on Twitter, Facebook and Instagram.
Freed has lived in a few cities, including Chicago and Miami, mostly tending bar. He grew up in Michigan and worked in restaurants on Mackinac Island, which prohibits motor vehicles. He used a bike to get around — and still bikes nearly everywhere he goes, even in the cold winters of upstate New York. He doesn't own a car.
Rather than "train" for his journey — a term Freed doesn't care for — he merely bikes daily, some days harder and longer than others. "I listen to my body," he said. "The freedom is what makes biking so enjoyable, seeing new things, new people, animals. I just love it."
Each June for the last three years, Freed has participated in the Great Cycle Challenge USA, which raises money for childhood cancer. One year, he biked nearly 1,500 miles in a month. Freed's also biked in the Tour de Cure in Saratoga Springs, New York, which raises money for the American Diabetes Association.
Freed aims to fly to Jacksonville around March 15 and spend a few days getting acclimated to the warmer weather before starting his ride on March 17 or 18. He chose Jacksonville due to logistics, including the timing for crossing the Rocky Mountains.
Boredom, he said, will be his greatest foe.
"I expect that the most challenging stretch will be any stretch that's long, straight and flat with nothing to see," Freed said, adding that he'll be joined for support in the West by a few fellow bikers familiar with that terrain.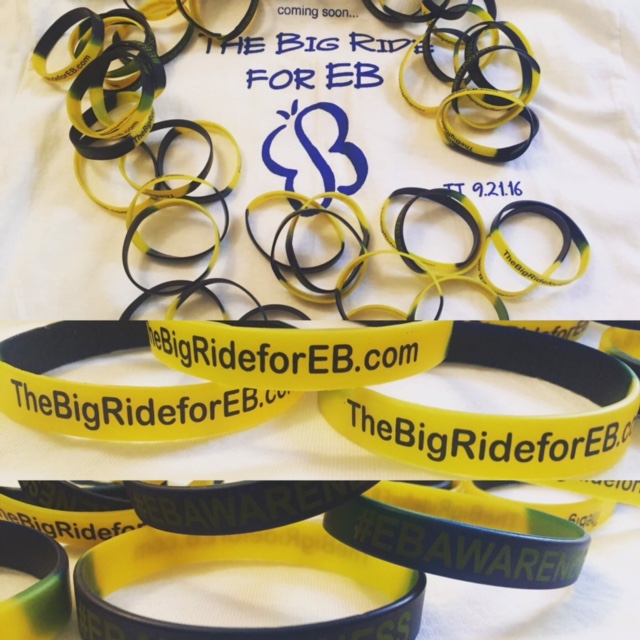 Other than swapping out his bike's current tires for the best ones he can find, Freed isn't planning any major adjustments. Near the back tire, which will support a rack, he'll hang two large pouches, one of which will hold a few items of clothing, including rain gear. By the front tire, he'll install two smaller bags. A pouch to stow items like cash and a cellphone will go on the handlebar. The bike's frame will hold three water bottles.
Nourishment could get tricky for Freed, who is basically vegetarian; not every restaurant on the road will be diet-friendly. So, he's been reintroducing a little meat into his meals. He'll also pack plenty of energy bars.
He'll sleep at a variety of places, including with EB families and at campsites. He's sure that, at times, he'll just sack out wherever he can.
When he finally returns, Freed will have to find work; he'll be quitting his job as a sous chef to take the trip. He has a few options lined up, he said.
For now, he's focused on raising as much as he can for EB, and hopes that figure tops $1 million.
"It's not all about money, but it is kind of about money," Freed said. "I'd rather have one million one-dollar donations than a single $1 million dollar donation, because I want the awareness. That is what's important."