Steroid-induced Diabetes in EBA Patient Shows Importance of Follow-up Care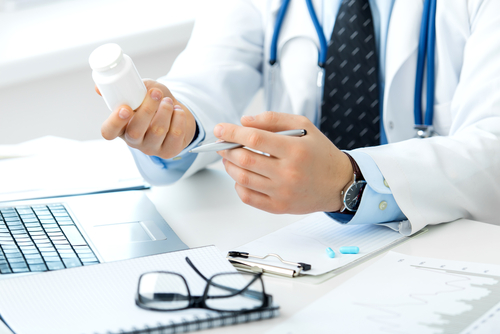 The case report of a patient with epidermolysis bullosa acquisita who developed steroid-induced diabetes underscores the importance of counseling patients about possible medication side effects and ensuring close follow-up during treatment.
The study, "Steroid-induced Diabetes Complicating Treatment of Epidermolysis Bullosa Acquisita: A Preventable Treatment Complication Stresses the Importance of Primary Care Follow-up," was published in Cureus.
Epidermolysis bullosa acquisita (EBA) is a rare autoimmune disease that causes the skin to break easily, developing blisters. The primary treatments are corticosteroids. However, long-term use of these medications can lead to adverse events, such as diabetes mellitus. There also are alternative therapies available for EBA patients at risk of developing steroid-induced diabetes.
The study presented the case of a 46-year-old man diagnosed with EBA who went to the emergency room complaining of weakness, fatigue, and dizziness. He had been taking prednisone daily for eight weeks to treat a flare.
He reported having increased urinary frequency, dry mouth, and muscle cramps for two weeks, along with weakness, fatigue, and dizziness in the recent days. Since being diagnosed at age 14, he had received prednisone many times without experiencing any of those symptoms.
An analysis of his lab exams five months before examination revealed that he was prediabetic when he started taking prednisone. He was not aware of this.
At the time of examination, he had high blood pressure and blisters over 5 mm in his mouth, hands, and elbows. Lab results showed that he had high blood glucose and acute kidney injury, probably related to dehydration.
He was treated with fluids and insulin, which improved his blood glucose levels, and was admitted to the hospital to treat the kidney injury, which was done by reducing the dose of prednisone and administering further fluid treatment.
He was discharged and told to follow the insulin and prednisone treatments. However, follow-up examination still showed high blood glucose levels and active EBA.
His insulin dosage was increased, and he stopped taking prednisone and started treatment with Rituxan (rituximab, by Genentech and Biogen), which resolved steroid-induced diabetes.
Steroid-induced diabetes is usually easy to treat, resolving after reducing the dose of steroids. However, the risk of a poor prognosis increases with time and doses of steroids, and the presence of risk factors such as prediabetes. Therefore, it is important to discover this condition as early as possible.
"[Steroid-induced diabetes mellitus] was not an unpredictable side effect of long-term steroid treatment in an individual with prediabetes and EBA, and his hospitalization could likely have been avoided if the patient had received close follow-up with his primary care physician after being started on high-dose steroid therapy by his outpatient dermatologist," researchers stated.
They added that in this case, there was also "a communication breakdown between the patient's primary care physician and his dermatologist, which demonstrates the importance of inter-specialty communication and coordination of care."